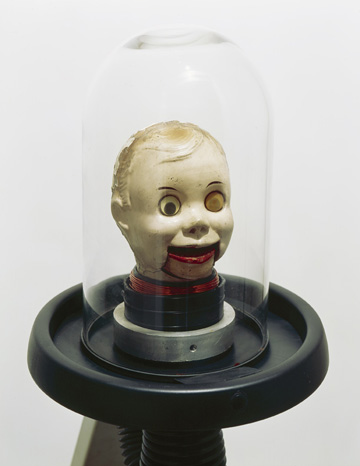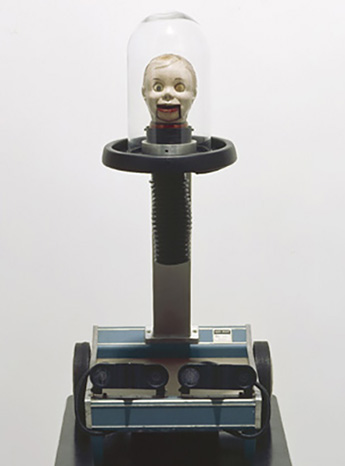 Jimmy Charlie Jimmy
1992

click images for larger versions

The head of a tattered ventriloquist-doll with glazed-over eyes is set under a glass dome, sitting atop a small instrumentation cart with wheels, as if mobile, but unmoving - except for its constant speaking. Its pathetic mouth flapping away, Jimmy Charlie Jimmy is on a constant monologue, until someone approaches him closely. Then, he stops speaking, and if the viewer should happen to talk to him, the doll repeats their words, in their own voice, over and over, until the visitor steps away.

Jimmy Charlie Jimmy has had a number of different monologues since first made in 1992.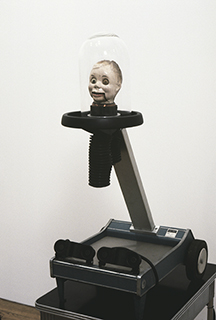 exhibition history:
145 Hudson Street, New York 1992-1993
Postmasters Gallery, NY; "Password: Ferdydurke", 1997
ACE Gallery, Los Angeles, 2005 - 2006
Ken Feingold | artworks | catalog | reference texts | contacts
copyright © 1998-2019 all rights reserved